Hi everyone! It is Vidya from†Whats Ur Home Story, a home decor/DIY†blog where I share how our family of 4 is turning a cookie cutter into†a unique and interesting home that tells our story.†
Has the weather gods been nice to you? We are covered in a foot of snow but that is not stopping me from getting started on Easter crafts. Over the weekend my kiddos and I made these pretty watercolor Easter eggs.
[pinit]
[pinit]
They are super easy to make and as I mentioned a perfect craft to get the kids involved. My 8 yr old made the blue ombre one all by herself. All you need are blown out eggs and watercolors. Do keep in mind that†watercolors have chemicals and are not safe to use on eggs that you plan on consuming.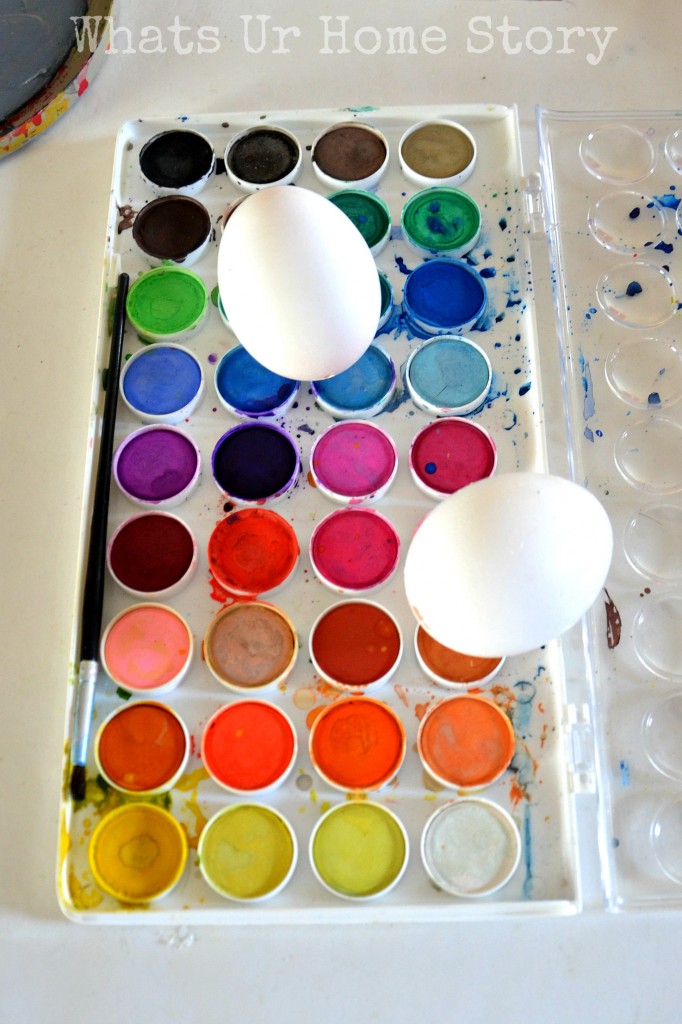 You simply cannot go wrong with these. Here are more that we made;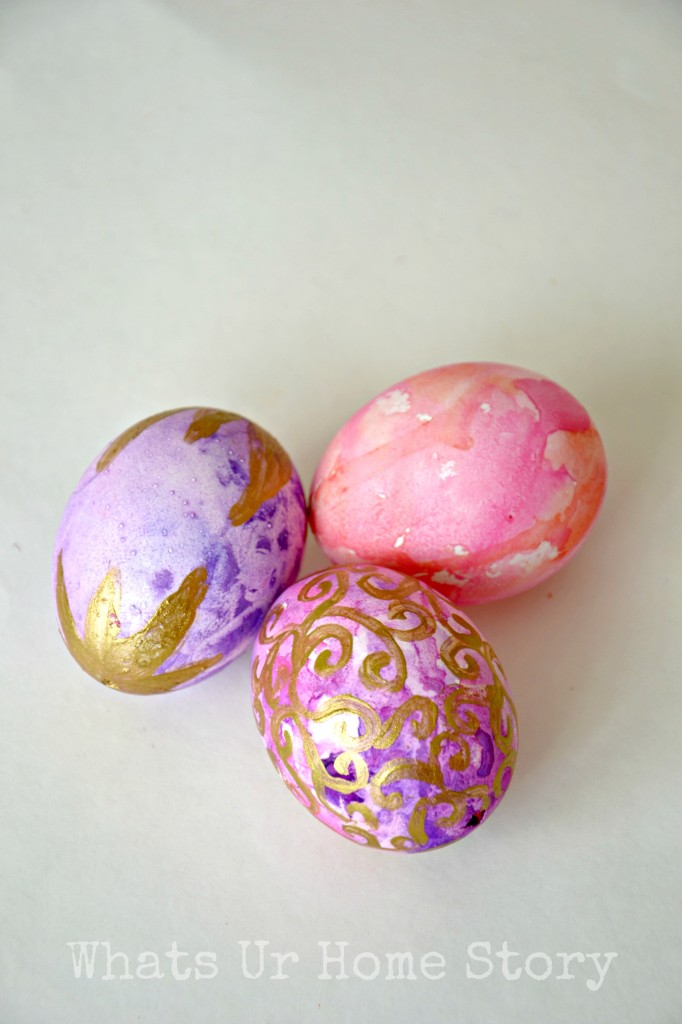 Tutorial
Blue Ombre Egg – Wait till each layer is dry before you paint the next color.
Orange Ombre Egg – Prop the egg on a skewer and add the horizontal bands before the paint colors dry. Use only very little water on your brush.
Pink Plain Ombre Egg – I just dribbled the paint onto different sides of the egg and let the paints do their thing while propping it on a skewer.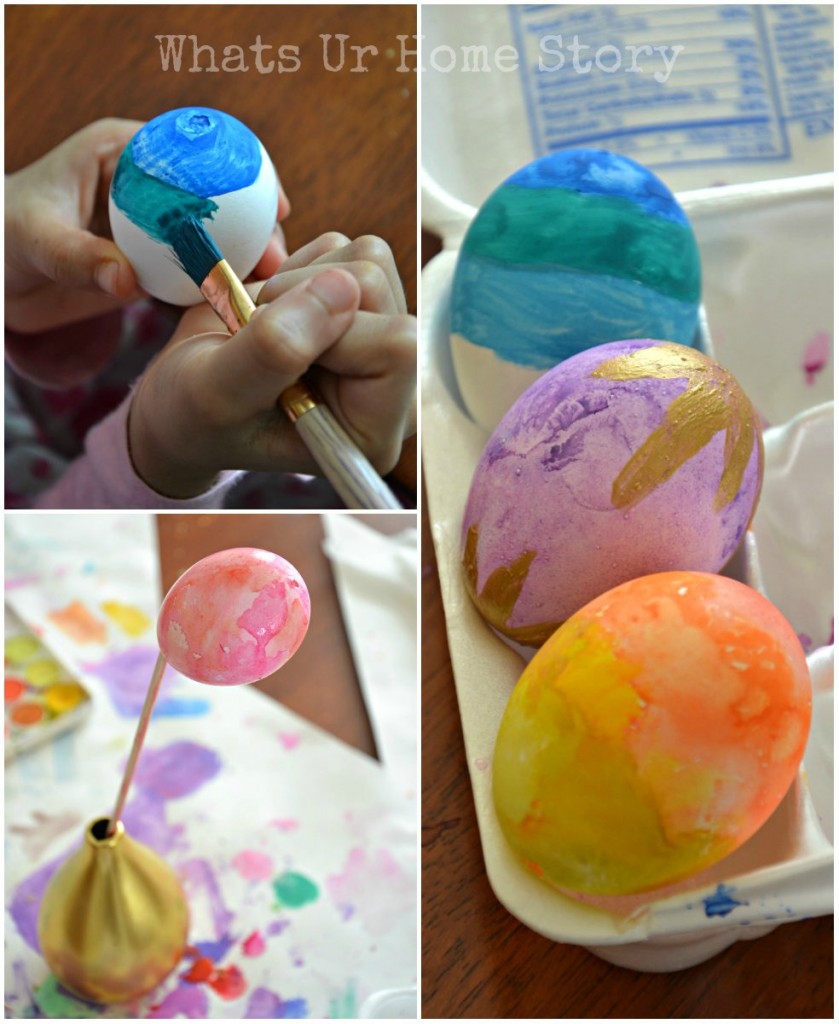 Purple & Gold Egg – Soak a slightly wet paper towel in paint and dab it onto the egg. When dry, paint with gold paint.
Pink Scroll Egg – Same method as the plain pink ombre egg. I just added the scroll with gold craft paint when the water color was dry.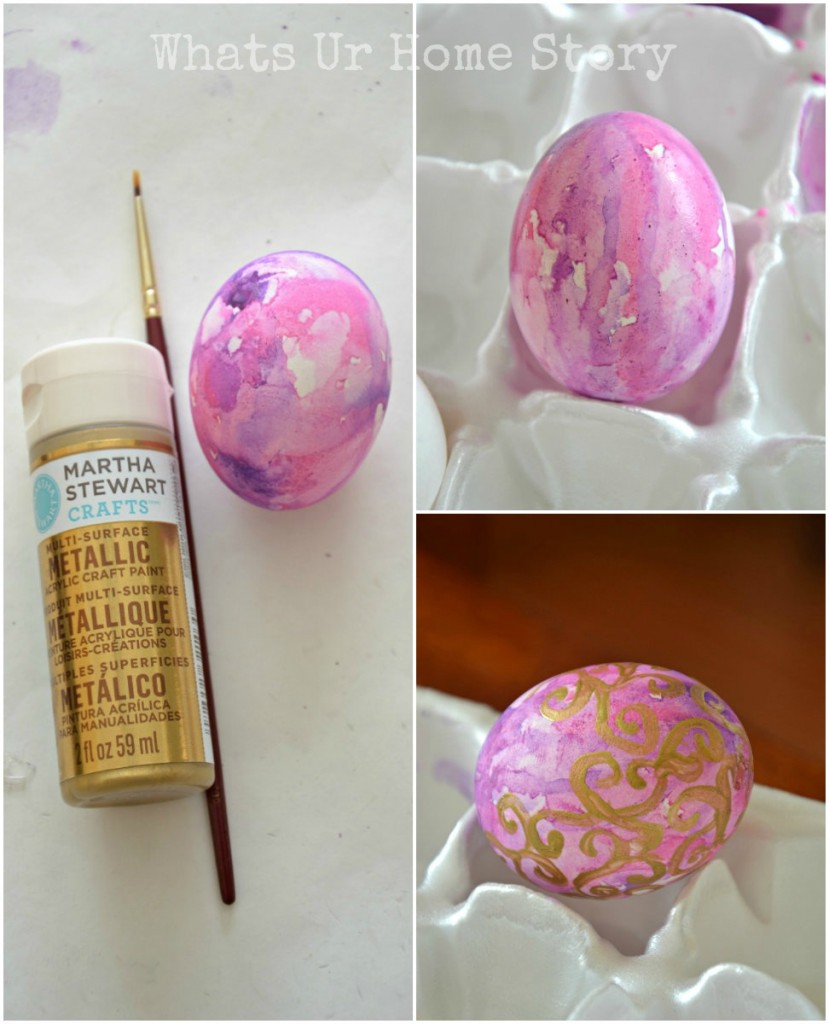 Seal your masterpiece with Mod Podge when done.
Wasn't that as easy as pie? Have you already started your Easter prep? Happy Easter!
For more easy DIY ideas stop by†Whats Ur Home Story†or follow me via†Facebook,†Pinterest,†Twitter,†G+,†Instagram.