Today, JaderBomb is here to share a fantastic green crafty way for you to display your photos. She will guide you through the process of making a rock photo display using just a few supplies and lots of creativity. This project is great for gift ideas, and how about displaying Christmas cards? Visit this talented woman's blog for some seriously awesome craft and DIY projects. Thanks for driving the bus today, JaderBomb!
Hi there! It's JADERBOMB! Nice to meet cha!
I am so glad to be here today!
I hope you enjoy this fun tutorial.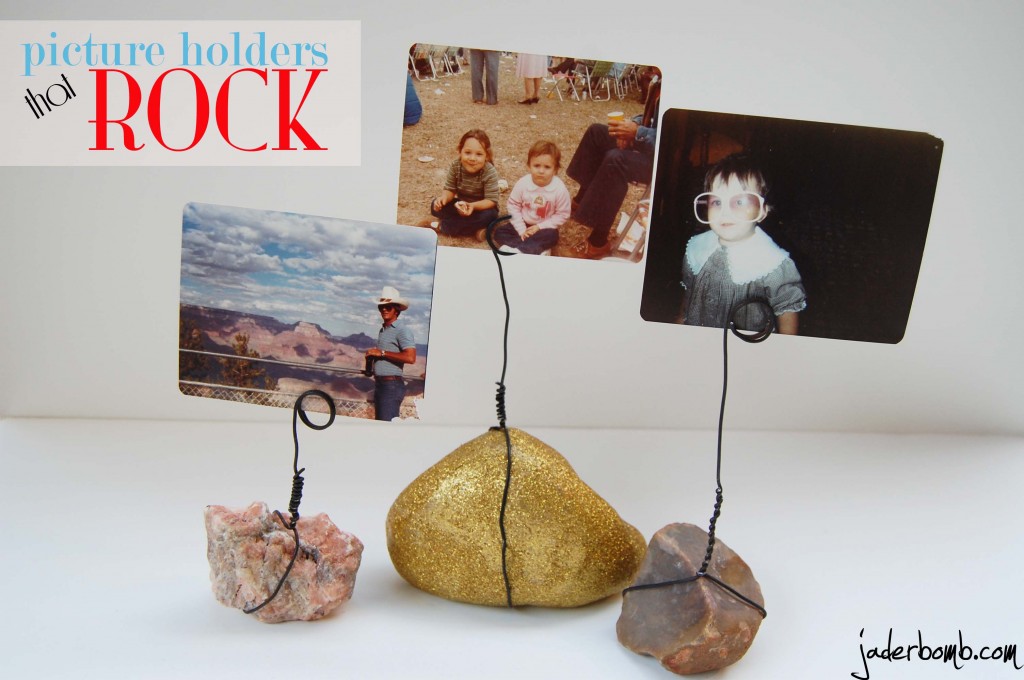 INGREDIENTS: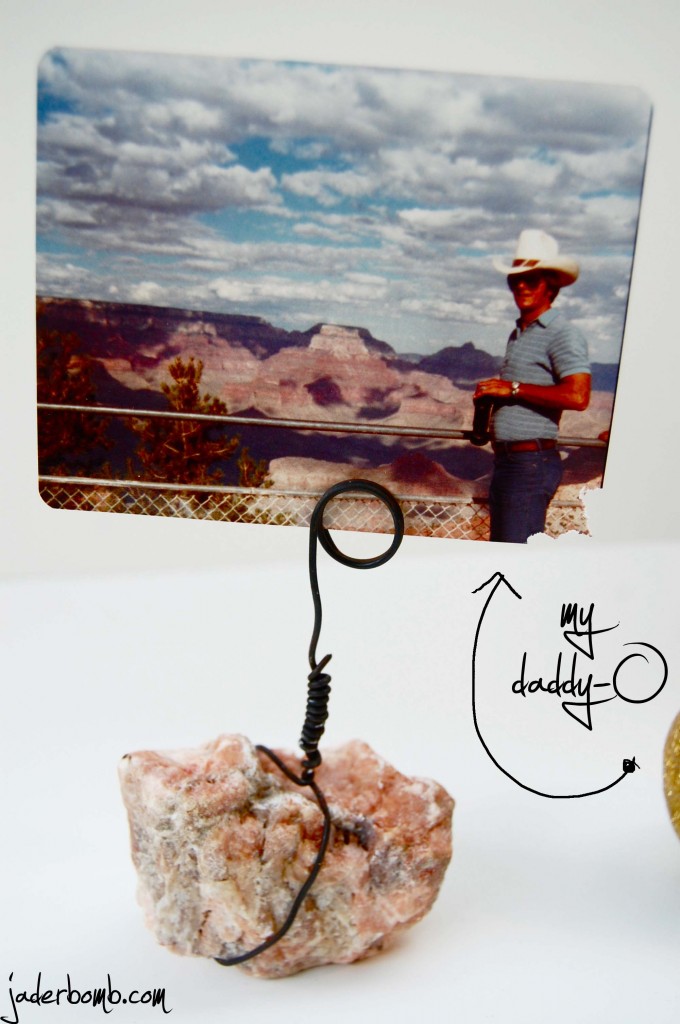 I love the simplicity of this.
Well, I hope you had fun hanging out with me today. Make sure you come by my website to see more fun and easy tutorials!
You can also find me here!