This is a Sponsored post written by me on behalf of Tom's of Maine for SocialSpark. All opinions are 100% mine.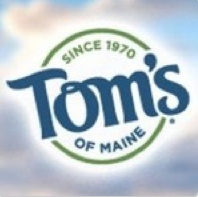 Do you tend to make plans to be more eco-friendly, healthy, kind, giving, hard working, & productive, but find it difficult to carve out a spot in each day for all these aspirations? If so, you are not alone. Finding balance in this world of constant stimulation is not easy. I am a fan of anything that can encourage me to be a better version of myself. Every little bit helps. That is why I appreciate Tom's of Maine Good First application on Facebook.
This app begins by posing the question "What did you put first today that made you feel especially good?" You answer by choosing from the following 5 options;
Helping People
Helping Animals
Healthy Eating
Healthy Living
Caring for Mother Earth
What I like about this is that when I see the list of 5 categories of positive actions, it gets my mind going in the right direction for the day. Not only that, but it keeps me accountable to my FB family by sharing my answer on my timeline. The first time I used it, I had a friend comment and share with me that seeing the "put healthy living first" photo posted by the app on my timeline gave her the boost she needed to get off the couch and go for an evening run. The app will also show you any friends who have chosen the same category. How cool!
Here is what the post looks like on my timeline.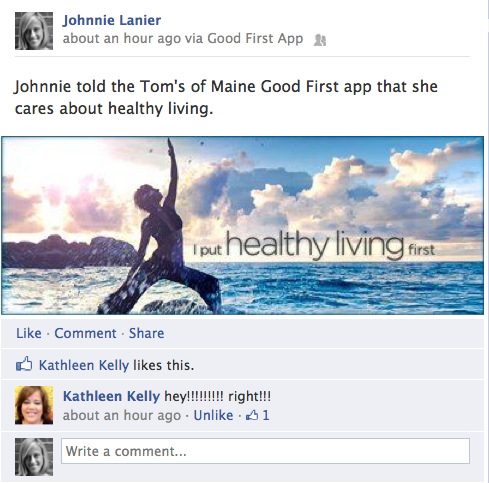 This is a fantastic tool to help keep attributes you want to manifest at the forefront of your mind throughout the day, while inspiring and learning more about your Facebook friends.
What are you doing to be your best? I would love to hear your stories. You inspire me!
To keep up with Tom's and all they are doing to create a healthy, happy Earth, join me in following them here: