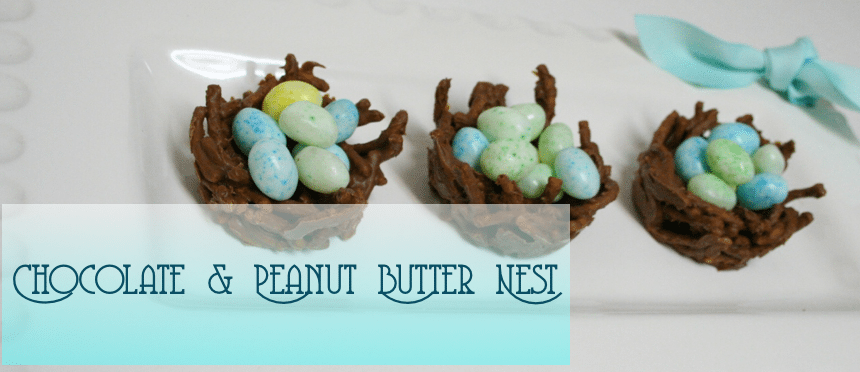 Today's project is yummy and springy- adorable, brought to you by Debbie at Refresh Restyle…
Ingredients:
1 C Peanut Butter & Milk Chocolate Morsels
1 1/2 C Chow Mein Noodles
Jelly Bean Eggs
Double boiler
Muffin Tin
Non Stick Cooking Spray
In a double boiler melt the morsels.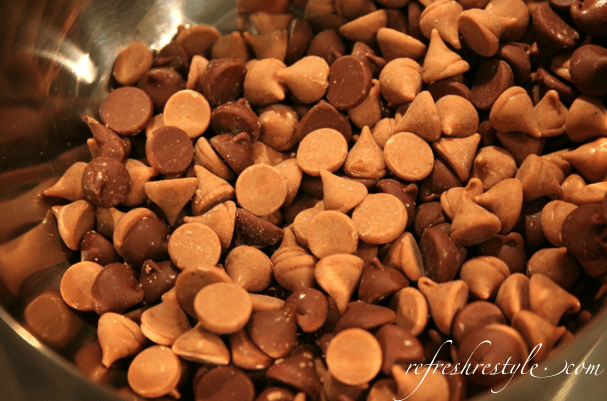 Add chow mein noodles, mix until coated.

Spray a nonstick cooking spray in to the muffin tin.
Place about 2 T of mixture in muffin tin, one at a time. Shaping to the form of a nest.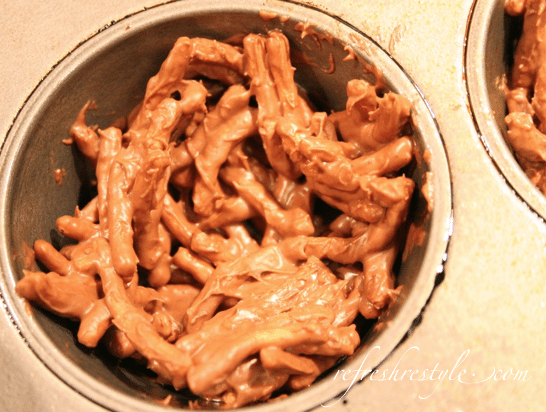 This should make 6 nests (double recipe if needed).
Place in refrigerator until the coating hardens.
Remove and add jelly bean eggs.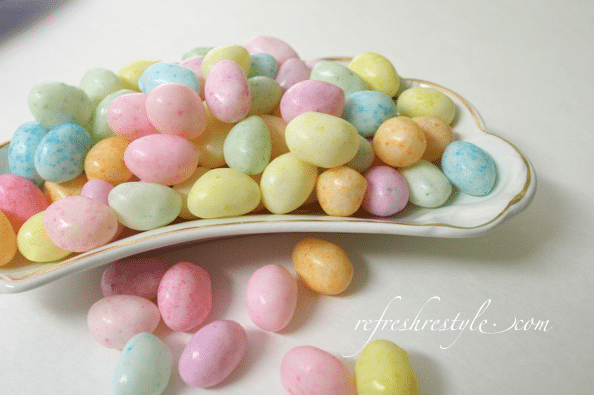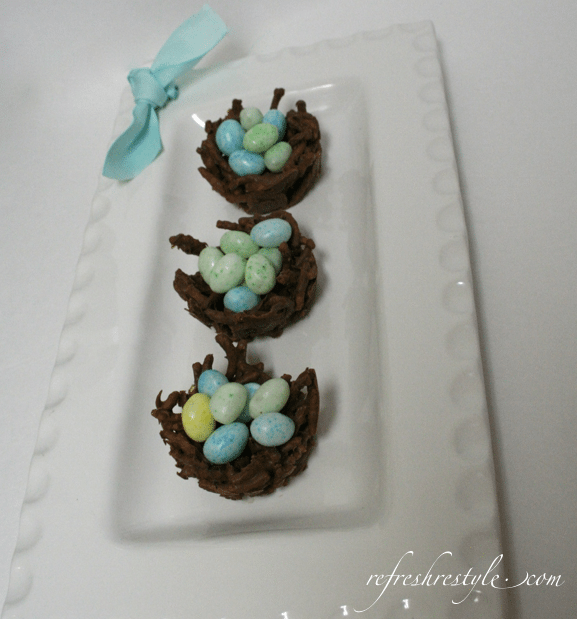 Pretty and tasty perfect for spring!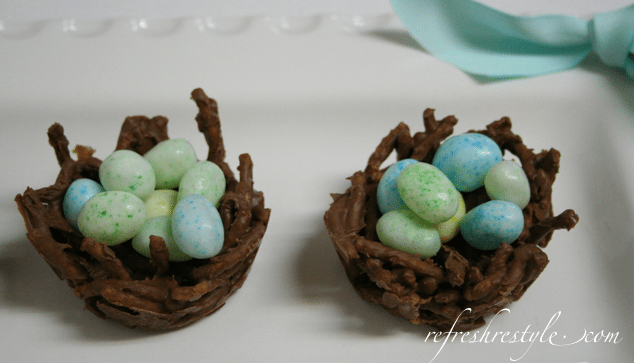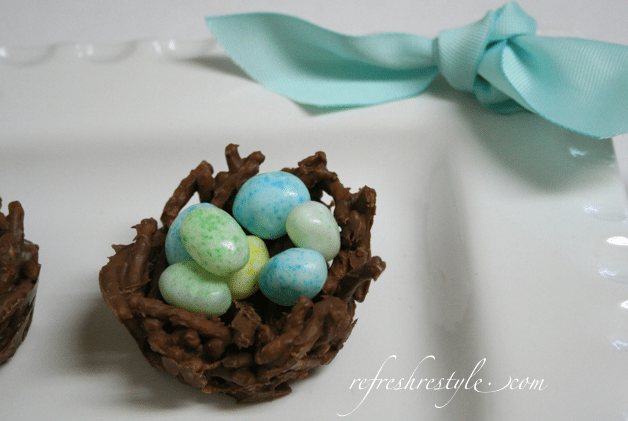 I hope you will give them a try and visit me anytime at
Thanks for having me Johnnie!