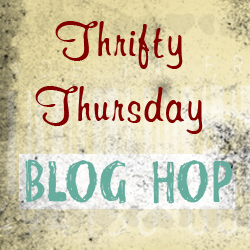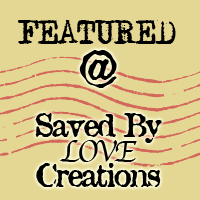 Yay!  It is Thrifty Thursday again.  Can't wait to see what you crafty ladies are up to this week.  Thanks for stopping by.
How it Works:  No giveaways, shops or links to your main blog, please. That way we know when we come to Thrifty Thursday, we will only encounter DIY projects and not end up sifting through a bunch of other links. Entries not related, or to main blog pages/shops/giveaways will be deleted.
Other stuff:
*Stop by my new Facebook page and Like it, if you like it – Click here.
*Please add a link or my button to your post!
*I will choose 2 participants to feature the following Thursday, Please drop by and follow the features! Their links are in the post where their projects are featured.
*Please visit the at least the 2 blogs above you and shower them with comment love.
*Leave me a comment and let me know you were here. I love hearing from you.
*Have fun and be inspired!
*Stop by and say hello to Nikki and link up to her thrifty party too…

Weekly Featured Projects:
This living room at The Pennington Point is really doing it for me.  It love the way it all comes together, and the scripture wall is beautiful!  I wanna do that.
Jenn at Rook No. 17 absolutely blows my mind with her culinary creations.  This toadstool cake tops it all.  Oh my gosh you guys, look at it.  Her detailed tutorial makes me feel like I could actually do this.  You rock, Jenn!
Party time…