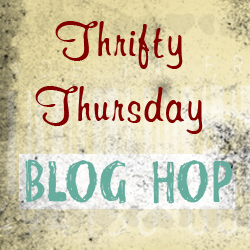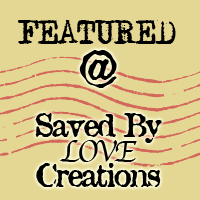 Thank you for stopping by Thrifty Thursday. Bring on the projects!  I love seeing what everyone has been up to.  Is it just me, or are the decorated pumpkins out of this world this year?!
How it Works:  No giveaways, shops or links to your main blog, please. That way we know when we come to Thrifty Thursday, we will only encounter DIY projects and not end up sifting through a bunch of other links. Entries not related, or to main blog pages/shops/giveaways will be deleted.
Other stuff:
*If you wanna brighten my day, stop by my new Facebook page and Like it, if you like it!!  Click here.*Please add a link or my button to your post!
*I will choose 2 participants to feature the following Thursday, Please drop by and follow the features! Their links are in the post where their projects are featured.
*Please visit the at least the 2 blogs above you and shower them with comment love.
*Leave me a comment and let me know you were here. I love hearing from you.
*Have fun and be inspired!
*Stop by and say hello to Nikki and link up to her thrifty party too…

Weekly Featured Projects:
I am all over painted pumpkins today.  I mean really.  Hours and hours I have spent on these things.  Check out these painted pumpkins with address by Missy at Lookie What I Did.  I like how she used vinyl to trace out lines to paint in the numbers.  I would have just left the vinyl on there, missing out on the lovely hand painted look.
I wanna steal this chair by Milla at Design Par Deux.  It reminds me of the new Target Mossino line.  Ziggity Zaggity fun.  Go check out the before pic.  You will be amazed.
It is time to share your creativity and be inspired!