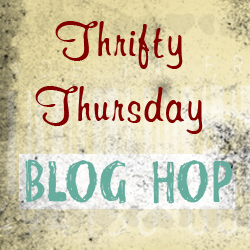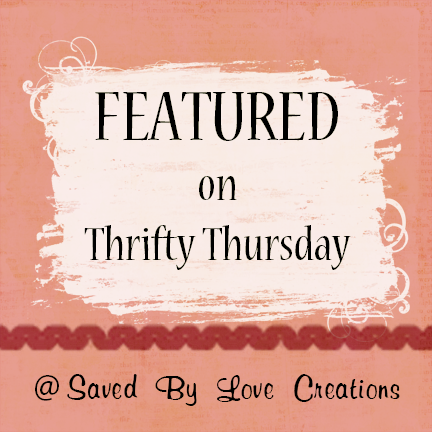 Week 29 of Thrifty Thursday. Getting my Macbook Pro back today.  Wow, that thing has become an appendage.  I will be so thrilled to have you back, my dear Mac.
Look around and join the fun. The idea is to link to your frugal post, whether it be a DIY, recipe, tip, coupon… if you like it, link it. If you don't have a thrifty post to link to, feel welcome to join the hop anyway, and link to your main blog.
Other stuff:
* Please follow Saved By Love Creations, your host!
*Grab my "Thrifty Thursday" button above and throw it on your lovely site. Let's grow this!
*I will choose 2 participants to feature the following Thursday, Please drop by and follow the features! They are numbers 2 and 3 in the thumbnail list. REMEMBER that to be chosen as a featured site, you must follow SBLC via GFC.
*Follow the blogs that are must reads, and please return the gesture by following those who follow you. Leave a comment when you follow so that the blogger will know you are a new follower
*Leave me a comment and let me know you were here. I love hearing from you.
*Scatter joy, and frugal tips.
Weekly Featured Blogs:

L0ok at these precious Kimono baby shoes from Vanessa at Nifty Thrifty Things.  Grab a cup of coffee and get cozy cuz there is a lot to inspire you there.
House on Ashwell Lane linked up this beautiful butterfly wall last week.  Love it!  And she got the butterflies on Etsy, supporting the handmade market.  I may have to make some of these with my cricut!
Happy hopping my creative buddies…