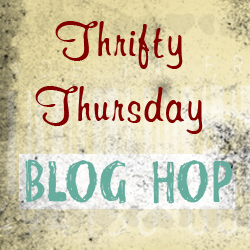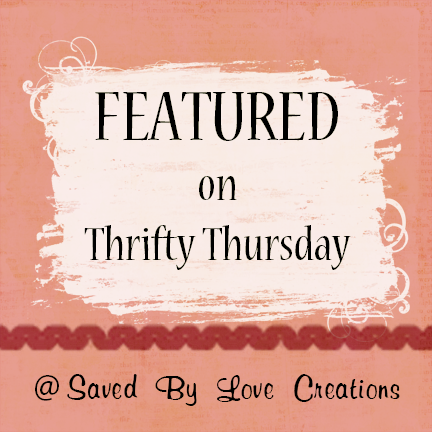 Week 18 of Thrifty Thursday. I would just like to say that it is snowing here in Indiana today and… COME ON SPRING!
Look around and join the fun. The idea is to link to your frugal post, whether it be a DIY, recipe, tip, coupon… if you like it, link it. If you don't have a thrifty post to link to, feel welcome to join the hop anyway, and link to your main blog.
Other stuff:
* Please follow Saved By Love Creations, your host!
*Grab my "Thrifty Thursday" button above and throw it on your lovely site. Let's grow this!
*I will choose 2 participants to feature the following Thursday and to receive a free week of advertising on SBLC (under "love worthy sponosors' in sidebar). Please drop by and follow them! They are numbers 2 and 3 in the thumbnail list. REMEMBER that to be chosen as a featured site, you must follow SBLC via GFC.
*Follow the blogs that are must reads, and please return the gesture by following those who follow you. Leave a comment when you follow so that the blogger will know you are a new follower.
*Leave me a comment and let me know you were here. I love hearing from you.
*Scatter joy, and frugal tips.
*Have fun 🙂
Weekly Featured Blogs:
Lesley over at Fabulously Flawed is freaking adorable. I love her outlook and humor, as well as the way she approaches life from a place of gratitude. Last week she shared this cute cute cute paper flower key hook (
here
), complete with tutorial. She promises it will take no longer than 20 minutes. Perfect!
K at Vintage Sky wowed me last week with this polymer clay home decor project. It takes me back to my 100 days of polymer clay series! Great job.
On with it…