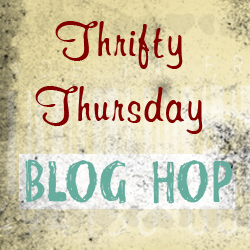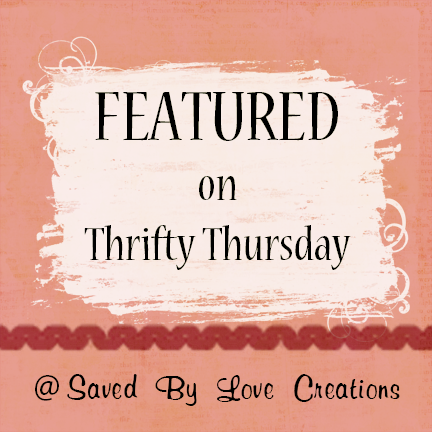 Week 17 of Thrifty Thursday.
Look around and join the fun. The idea is to link to your frugal post, whether it be a DIY, recipe, tip, coupon… if you like it, link it. If you don't have a thrifty post to link to, feel welcome to join the hop anyway, and link to your main blog.
Other stuff:
* Please follow Saved By Love Creations, your host!
*Grab my "Thrifty Thursday" button above and throw it on your lovely site. Let's grow this!
*I will choose 2 participants to feature the following Thursday and to receive a free week of advertising on SBLC (under "love worthy sponosors' in sidebar). Please drop by and follow them! They are numbers 2 and 3 in the thumbnail list. REMEMBER that to be chosen as a featured site, you must follow SBLC via GFC.
*Follow the blogs that are must reads, and please return the gesture by following those who follow you. Leave a comment when you follow so that the blogger will know you are a new follower.
*Leave me a comment and let me know you were here. I love hearing from you.
*Scatter joy, and frugal tips.
*Have fun 🙂
Weekly Featured Blogs:
Jenni at Who Makes Up This Craft has a knack for revamping furniture with fabrics and lovely paint colors. Look at this chair, posted
here
…
It is especially impressive when you go to her blog to see the before pics! She has inspired me to do something about that eye sore glider rocker in my family room. You will also see a fabulous ottoman redo! Thanks Jenni. Keep it up.
I love this spring entry room makeover, shabby chic all the way, over at Le Chateau Des Fleur by Frenchy. BEAUTIFUL.
Now lets get to it…