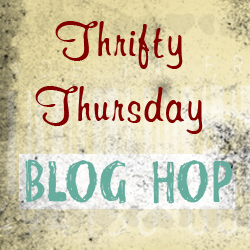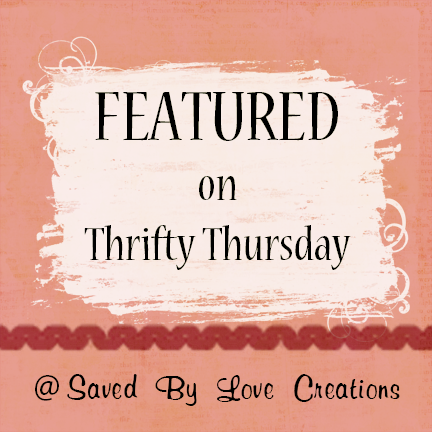 Week 16 of Thrifty Thursday. Today it was 60 degrees here in Souther Indiana… WooHoo! St. Patrick's Day is supposed to hit 70. Take that, winter. Happy St. Patty's everyone.
Look around and join the fun. The idea is to link to your frugal post, whether it be a DIY, recipe, tip, coupon… if you like it, link it. If you don't have a thrifty post to link to, feel welcome to join the hop anyway, and link to your main blog.
Other stuff:
* Please follow Saved By Love Creations, your host!
*Grab my "Thrifty Thursday" button above and throw it on your lovely site. Let's grow this!
*I will choose 2 participants to feature the following Thursday and to receive a free week of advertising on SBLC (under "love worthy sponosors' in sidebar). Please drop by and say hello to the feature bloggers. Even follow them! REMEMBER that to be chosen as a featured site, you must follow SBLC via GFC.
*Follow the blogs that are must reads, and please return the gesture by following those who follow you. Leave a comment when you follow so that the blogger will know you are a new follower.
*Leave me a comment and let me know you were here. I love hearing from you.
*Scatter joy, and frugal tips.
*Have fun 🙂
Weekly Featured Blogs:
I am new to Homeroad and now it is a must read for me. Susan is a teacher and mother of 4 girls. She maintains an inspirational blog full of DIY home decor and altered art. I can't wait to try some of her projects. Go check out her adorable clay number tags, and this Anthropology hack.
Selina at Creative Juices Decor has a wonderful home decor inspiration. I am so impressed with this Pottery Barn distressed clock hack. You will find home decor tips, projects and more. Great job on the clock, Selina!