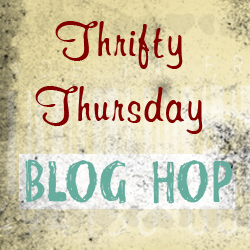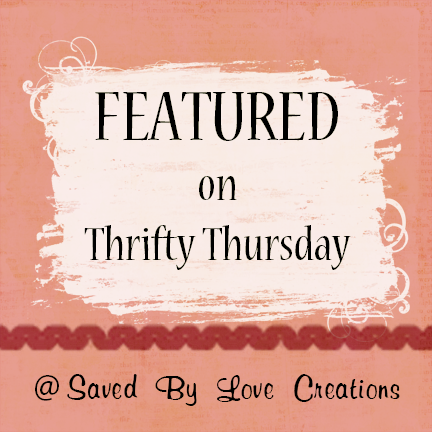 Week 14 of Thrifty Thursdays, and March is here. I am so excited for all of the fun spring thrifty ideas out there. Look around and join the fun. The idea is to link to your frugal post, whether it be a DIY, recipe, tip, coupon… if you like it, link it. If you don't have a thrifty post to link to, feel welcome to join the hop anyway, and link to your main blog.
Other stuff:
* Please follow Saved By Love Creations, your host!
*Grab my "Thrifty Thursday" button above and throw it on your lovely site. Let's grow this!
*I will choose 2 participants to feature the following Thursday and to receive a free week of advertising on SBLC (under "love worthy sponosors' in sidebar). Please drop by and say hello to the feature bloggers. Even follow them! REMEMBER that to be chosen as a featured site, you must follow SBLC via GFC, and be an email subscriber (sign up in sidebar under "Subscribe").
*Follow the blogs that are must reads, and please return the gesture by following thosee who follow you. Leave a comment when you follow so that the blogger will know you are a new follower.
*Leave me a comment and let me know you were here. I love hearing from you.
*These are not rules, just suggestions!
*Have fun 🙂
Weekly Featured Blogs:
Vanessa at Nifty Thrifty Things has got it going on! I am loving her style, and approach to cozy-fying her home on a budget. Go read about her, and the interesting creative genetic lineage that fuels her artistic side. Hello, Vanessa in Germany! Keep the beautiful projects coming. You rock.
Maura at Happy Deal Happy Day has (as her name implies) some amazing freebies, coupons, giveaways, and frugal tips. I could spend all day there. If you get a chance, and need some encouragement, check out her section, "On a Personal Note…". She gets down to it in a way that uplifts and ignites hope. LOVE this blog. Thanks Maura!