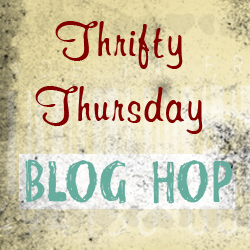 Week 11 of Thrifty Thursdays. Look around and join the fun. The idea is to link to your frugal post, whether it be a DIY, recipe, tip, coupon… if you like it, link it. If you don't have a thrifty post to link to, feel welcome to join the hop anyway, and link to your main blog.
Other stuff:
*Grab my "Thrifty Thursday" button above and throw it on your lovely site. Let's grow this!
*I will choose 2 participants to feature the following Thursday, please drop by and say hello to the feature bloggers. And follow them if it pleases!
*Follow the blogs that toot your horn, and feel free to follow anyone who follows you. Leave a comment when you follow so that the blogger will know you are a new follower.
*Leave me a comment and let me know you were here. I love hearing from you.
*These are not rules, just suggestions!
*Have fun 🙂

Weekly Featured Blogs:
1. My Swanky Crafts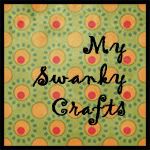 Ashlee introduced me to Brush Stroke Mod Podge, which I picked up today and cannot wait to use! She has some adorable tutorials. Go say hi and follow along!
2. Mom's By Heart
Lori has some sweet and FREE Valentine's Day printables, and other frugal pointers and coupons. Go say hello, get your print on, and show some follow love!