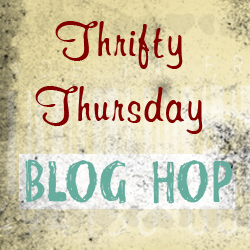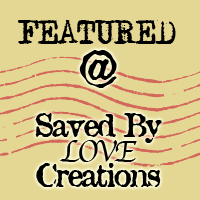 It is Thursday again and I am grateful to you for stopping by to be a part of this crafty/DIY link party.
Thanks to all of you who connected with me on pinterest as a result of last Thursday's soapbox.  I have found hours upon hours of eye candy on your rockin boards.  If we aren't connected, let's fix that…


LINKY STUFF:
How it Works: No giveaways, shop or links to your main blog, please. That way we know when we come to Thrifty Thursday, we will only encounter DIY projects and not end up sifting through a bunch of other links. Entries not related, or to main blog pages/shops/giveaways will be deleted.
Other stuff:
*Please add a text link or my button to your post!
*2 projects from the previous week's linky will be spotlighted, so let them know they ROCK!
*Please visit the at least the 2 blogs above you and shower them with comment love.
*Leave me a comment and let me know you were here. I love hearing from you.
*Have fun and be inspired!
*My friend Nikki knows how to throw a great party too. Be there…
thrifty decorating 019 button 3 Thrifty Thursday Week 59
FEATURES:
It is chevron, it says Carpe Diem, and how cool is that?  Get the low down at Creatively Living.
Anytime I see "no sew" I get all excited, even though I am kinda bonding with my machine (love/hate… like Pinterest).  This is one of those "why didn't I think of that" projects.  Genius.  It is perfect for this sliding glass window I have been stumped by.  Check it out at Loopy Loop; no sew curtains.
If you make it from paper, and it is jewelry, and it is cute, it will be featured at SBLC.  This book page rosette ring is right up my alley.  You could use a meaningful page from your favorite book.  Word Up, Nerd Up… you made my day.