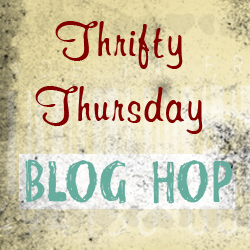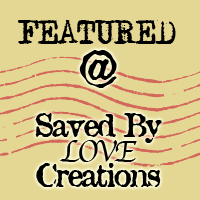 Thank you so much for stopping by Thrifty Thursday. I look forward to the creative projects shared each week! I am asking that you only link DIY home decor and craft projects. No giveaways, shops or links to your main blog, please. That way we know when we come to Thrifty Thursday, we will only encounter DIY projects and not end up sifting through a bunch of other links. Entries not related, or to main blog pages/shops/giveaways will be deleted. Other stuff: *Totally unrelated to this linky, if you are a fan of SBLC please follow my
new FB page
. I started over since the original page I opened when I started blogging just doesn't fit anymore.  I would love your support on my new fan page!! *Please add a link or my button to your post! *I will choose 2 participants to feature the following Thursday, Please drop by and follow the features! Their links are in the post where their projects are featured. *Please visit the at least the 2 blogs above you and shower them with comment love. *Leave me a comment and let me know you were here. I love hearing from you. *Have fun and be inspired! *Stop by and say hello to Nikki and link up to her thrifty party too…
Weekly Featured Projects:
I love this alphabet art by Becca over at From Gardners to Bergers.  Go check it out and be inspired by the hidden message.  I am not telling you.  Nope.
Gotta dig this 10 minute lampshade revamp at Johnny in a Dress.  So go ahead and grab that lamp with the ugly shade at Goodwill, and head over to see Natalie's quick tutorial.
Be inspired!